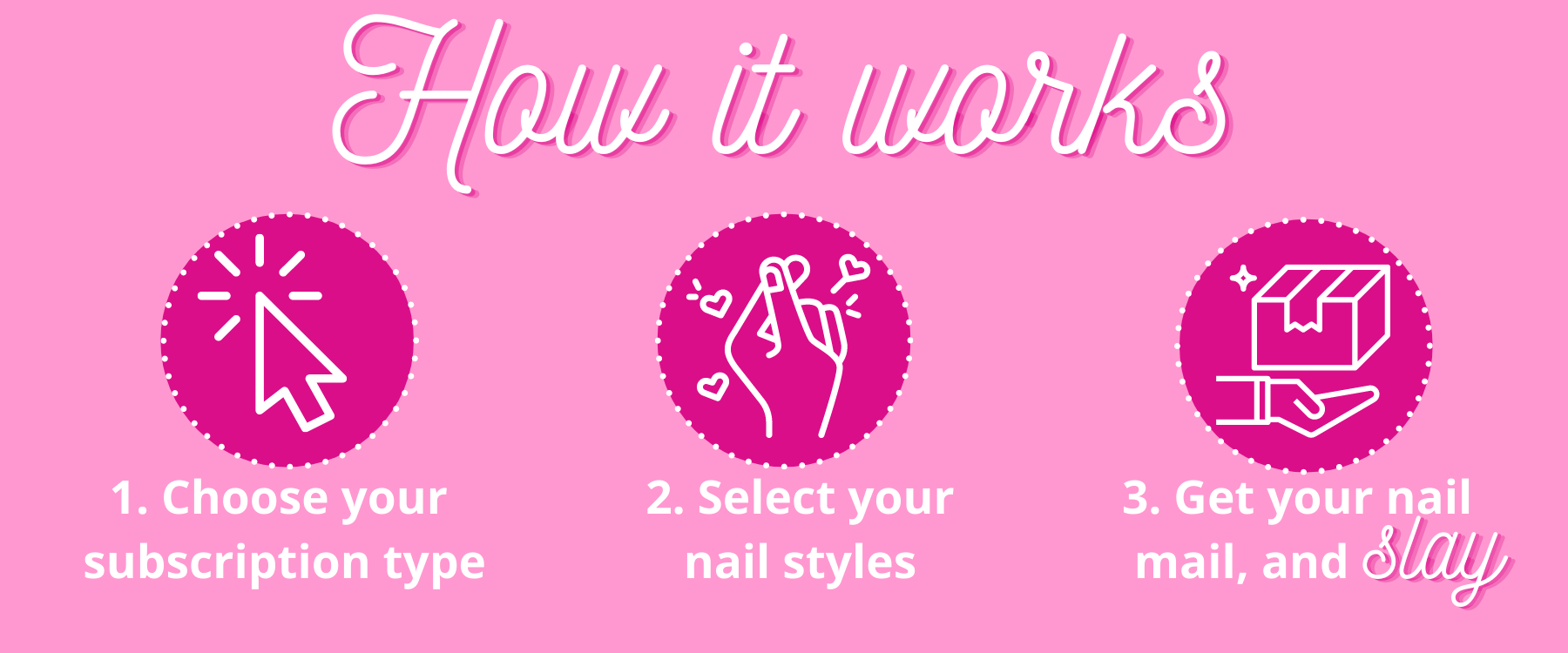 Salon visits can make a whole lot of dent on your would-be savings, but we got your nails covered. With ClawClub Nails Subscription, get fast access to your nail sets every month so you can stay gorgeous and catwalk-ready.
Cost-effective. Avoid expensive salon visits so you can make room for more exciting experiences. Our ClawClub Nails Subscription comes with 2 sets of nails, each lasting for up to 2 weeks!


Get gorgeous. Our selection offers palettes that give off a vibe of elegance and style, with new styles monthly! Get character-appropriate glammed claws and sashay away!
Beauty AND Health. We love our fellow nailaholics, and we know how important it is to care for your nails! All our materials are non-toxic of only the highest quality to be as gentle as possible during application and removal.